It's my Mom's birthday!
I haven't gone out much this year. So, I decided a week early I'd make a run to the store and pick up an early-birthday gift.
My Mom loves flowers.
I perused the store.
I picked out a trio of roses – radiating reds, optimistic oranges, dusty purples.
As I entered my home, bouquet in hand, my Grandmother exclaimed to my Mom:
"It looks like your son thought your birthday was a week early"!
I replied,
"Why do I need a reason to get Mom flowers".
It seemed like everyone agreed.
She quickly scoured the home for some empty vases.
She arranged.
She trimmed.
She watered.
She smiled.
That's all I really needed.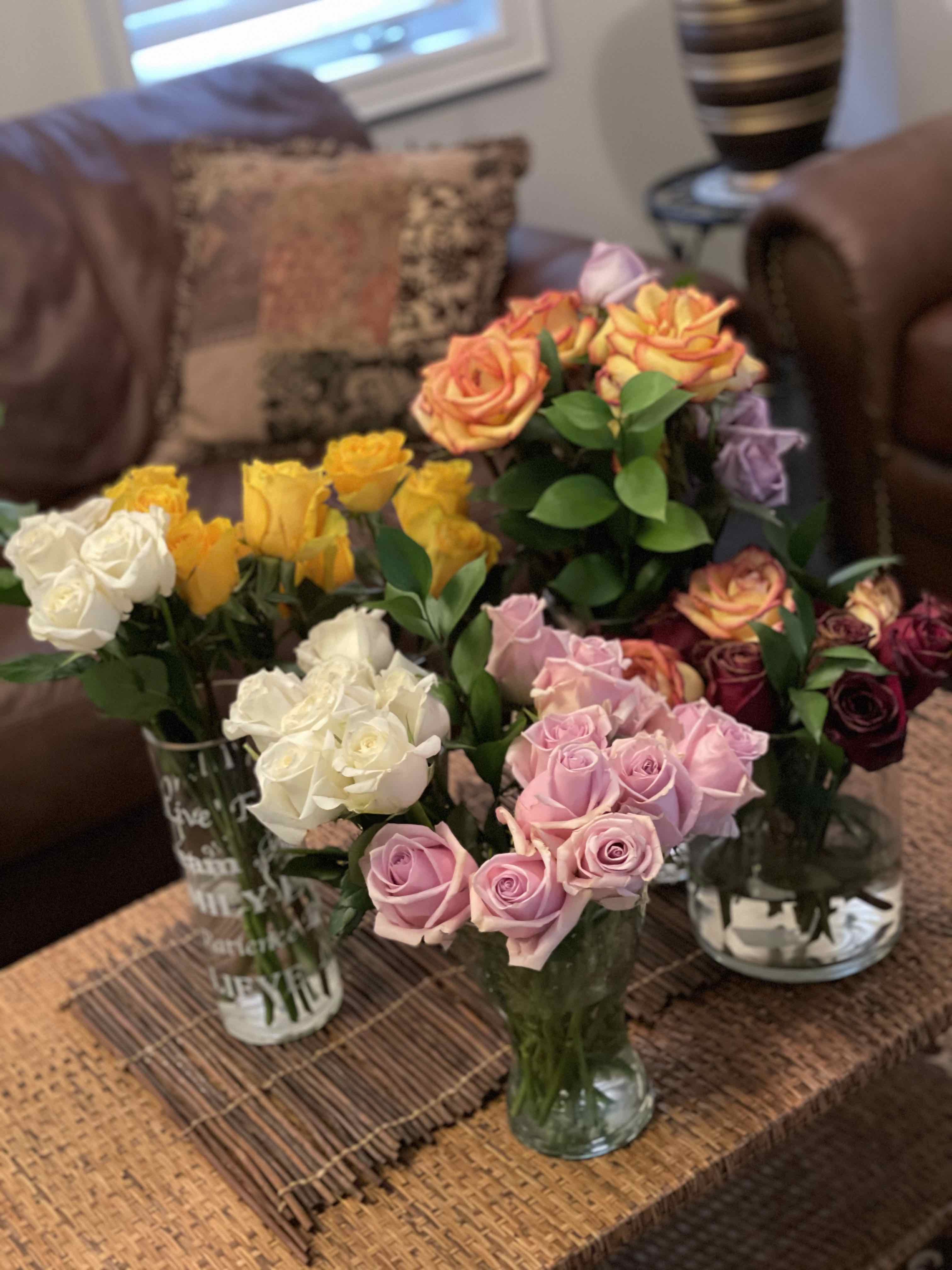 ---
I get flowers for the two most important women in my life: my Grandma and my Mom.
Every year, on their birthdays, they're surprised with a bouquet. The problem is: I'm consistent.
It's no longer a surprise.
That's why I bought a bunch of flowers a week early – she'd never see it coming.
She didn't, in fact, see it coming.
---
I figured she was thinking that would be the only round of flowers to come her way.
She was wrong.
On the day of her birthday, I went to the store for the second time in two weeks.
I went to the same aisle.
I completed the pair of trios – waking whites, perambulating pinks, young yellows.
With a few dozen roses in hand, a cake box, and a confused understanding of where the line was – I make my way to the cashier.
I pay.
I often forget to listen to what the total price is – keep this in mind for later.
I get home and this time my Mom is definitely surprised.
She blurted, "Again!"
She couldn't help but let out a laugh, and a glance of disbelief.
I'm selfish – so that's the reason I did this all. So I could see her laugh and smile.
Our home is now inhabited with vases and roses alike.
The dinner table was also inhabited with something – the receipt I accidentally left.
My Dad wasn't particularly fond of the price. I reminded him I'm doing his job too, as I pointed at the 3 bouquets that were bought on his behalf. He didn't seem to mind anymore.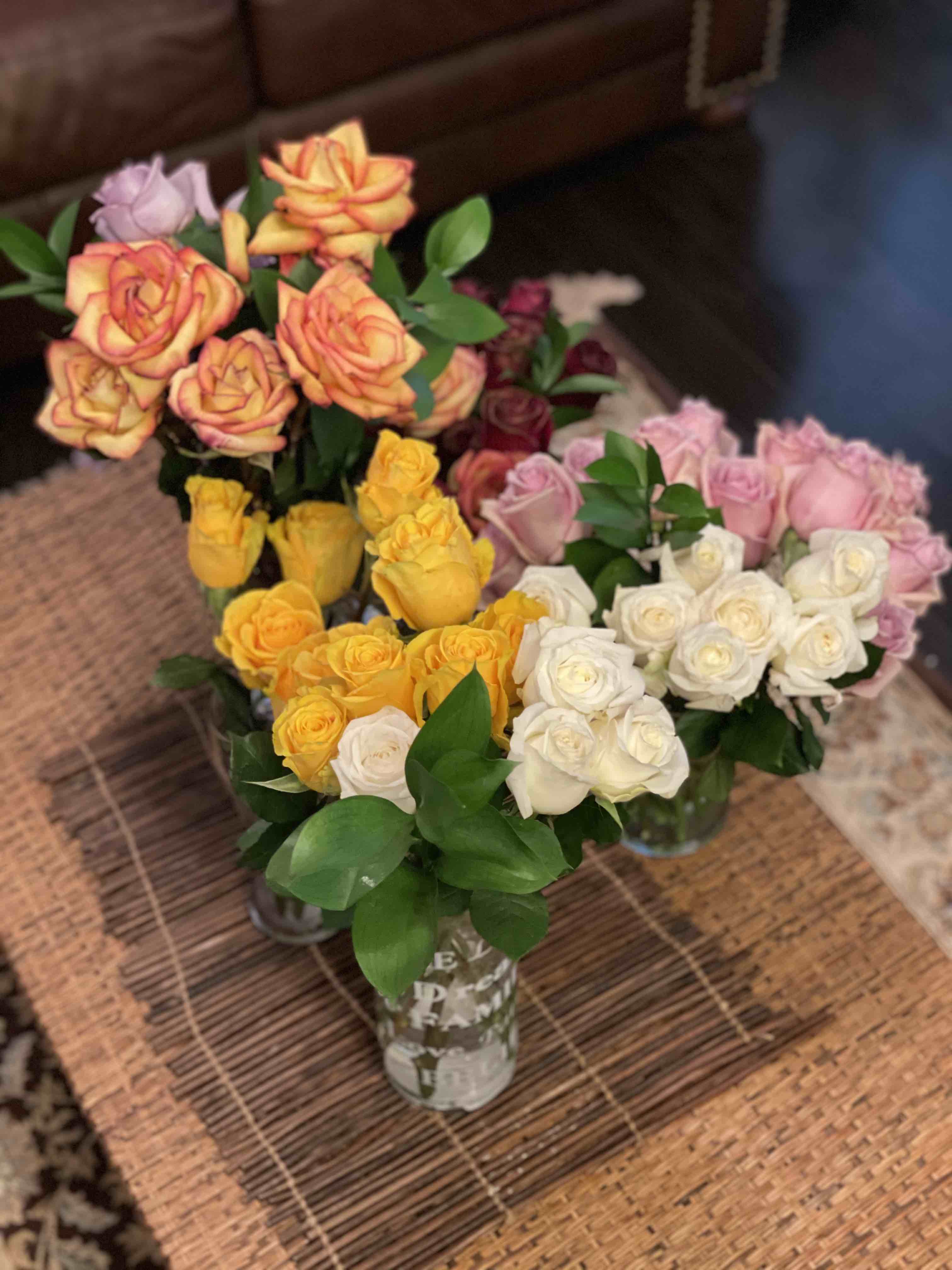 ---
Don't tell my Grandma, but if I'm here to give them: this July it'll be flowers galore for many consecutive days in a row.
---
I'm grateful for the women who have been in my life.
I'm grateful for roses and the life they've brought into our house.
I'm grateful I can spoil my mom with flowers.